Posted in
Flowers and Plants
,
Texas
on August 23rd, 2016 by judy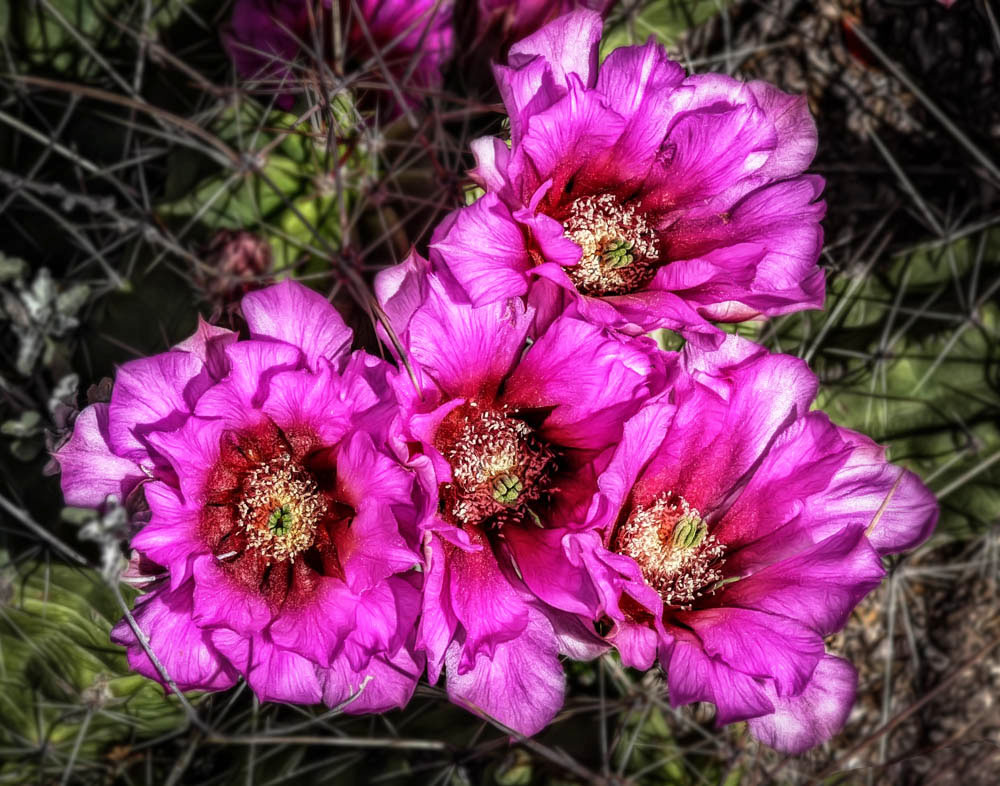 In 2007 we went to Big Bend State Park in mid April. The flowers that year were fantastic! My popular Cholla piece originates from that trip. Today I worked on another photograph from that trip, another Cholla.
The post processing treatment on this is similar to the original Cholla although I constantly change the tools I use and the way I use them. I also reserve the right to "fiddle" with a particular piece each time I print it… So one print and another of the same name may be slightly different. However, if I change them significantly, I change the name.
In this case most of the work is to make the flowers "pop" and the background not pop. I often use a tool to bring out "edges" on flowers. I think our eyes see edges better than cameras anyway… But I like the increased detail because I hope it helps people see things they do not normally notice.
By the way, for those who constantly ask "what camera do you use" this was taken with a small sensor superzoom fixed lens camera, the Panasonic FZ50. Of course, it's no longer with me but it served me very well.